When it comes to investment dollars- the more the merrier. So Startupfest is packing up their $100k prize, and bringing it to ResolveTO!
You do not need to apply for this prize, you just need to find the investor judges in the "$100k Prize" zone, and pitch to them. You have until 5pm on Thursday, Jan 26th, to convince at least one of the judges the money should go to you. If you're shortlisted- you'll be invited to pitch at breakfast with all of the investors Friday morning (Jan 27th). The winner will be announced at Friday's closing ceremonies!
The investment is based on the standard terms used for Startupfest. The sample Investor Rights Agreement, and Convertible Loan Agreement will be posted soon.
Meet the Judges you need to impress:
Phil Telio
Phil may have an engineering background, but this seasoned entrepreneur got a taste of the startup world fresh out of university. His journey started in the early 90s pre-internet era when he joined Public Technologies Multimedia—a startup that grew from a handful of people, to hundreds of people in just a few short years. In 2003 Phil decided to start his own chapter with Embrase, a business-consulting firm centered on bringing innovation to the enterprise market. Despite his 20+ years of executive experience driving strategic business development, his heart was always in startups so he created a series of events that have now come to be the largest events in Canada for entrepreneurs. Phil is also a board member of the OSMO Foundation and is the President and Chairman of the Montreal Startup Foundation. As the Founder of Startupfest, ResolveTO, and the Elevator World Tour, Phil has taken the opportunity to invest in every one of the investment prizes- including in Paris, Tel Aviv, and most recently Hong Kong.
Eva Lau
Eva has extensive knowledge and experience in building Internet products and online communities. Before starting Two Small Fish Ventures, she was Wattpad's Head of Community and Content. She helped nurture and scale the Wattpad community from its infancy to become one of the largest online communities with tens of millions of monthly users around the world. Prior to Wattpad, she was Director of Product Development of Brightspark Labs, a Toronto based accelerator. During her tenure at Brightspark Labs she mentored and helped many tech startups in Toronto.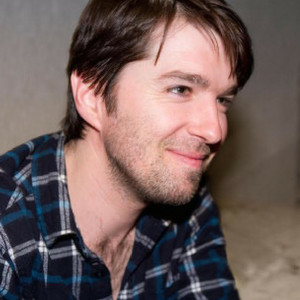 Tom Williams
Born and raised in Victoria, BC, Tom now lives in San Francisco, where he is the Founder of BetterCompany, an anonymous career advice community for every career and is an angel investor in more than 30 companies. He is one of the most active investors in funding early-stage Canadian startups.
A serial innovator whose proudest professional accomplishments include helping pioneer modern-day crowdfunding, Tom has a legacy of investing in and creating world changing ideas and organizations.
Now a father of two young children, he has coined the term the "Survival Economy," to describe his thesis for the companies he looks to invest in. Tom and his family return to their home on Vancouver Island as often as they can, especially in the summer.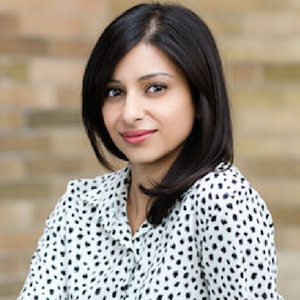 Neha Khera
Neha Khera is Venture Partner for 500's Canada fund, investing in startups from the Great White North. A Waterloo Engineer by background, Neha has worked in banking, telco, software development and non-profit before landing in venture several years ago. When not venturing, Neha can be found dragon boating or downward dogging.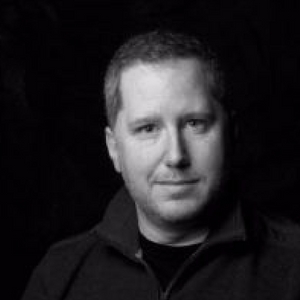 Cary Goldwax
Cary Goldwax – COO, SPORTLOGiQ
Cary is an experienced entrepreneur and hands-on senior executive. After co-founding and successfully bringing Web APM company Coradiant to exit, he's managed several prosperous ventures, including SPORTLOGiQ, where he currently leads operations for the global leader of applied computer vision technology in sports. Cary also advises companies, including Montreal-based Cloudops, and Motorleaf, mentors for FounderFuel, and is an avid angel investor. His success in both the brick-and-mortar and the high-tech startup worlds includes over $250M in acquisitions and exits. Cary's tough-love approach to mentoring is key to his formula for success.
Jesse Kaplan
Jesse Kaplan is a Managing Partner with Seek Capital Management in Toronto, a private investment company. He is also an active angel investor in the Canadian market. He previously spent time working in the financial markets in New York City, before seeing the light of day of the venture community in Canada.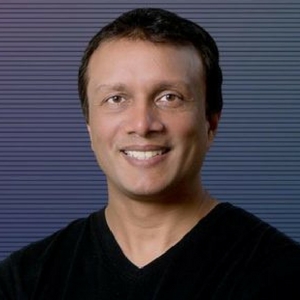 Sanjay Singhal
Sanjay Singhal is the Canadian Venture Partner for 500 Startups, the most active seed investor in Silicon Valley, and aiming to be the largest in the world. Sanjay has personally started five businesses, and has been an angel investor in over 30 others. Joining the world of early-stage venture capital, he hopes to help other Canadian entrepreneurs achieve their own dreams of success.Sanjay's largest entrepreneurial win has been as founder of Simply Audiobooks, aka Audiobooks.com; however , he has had his share of failures as well, the results of which include a divorce, personal bankruptcy, and chronic paranoia. Sanjay is a founding board member of Angel One, one of Canada's most prolific Angel investment groups, and also serves on the boards of a number of companies in which he is an investor. Sanjay has Bachelors and Masters degrees in Electrical Engineering from UNB and UBC respectively, and an MBA from Cornell University.
Neil Follett
Hi there, I'm Neil. I have been doing internet and advertising stuff for a long time, almost 20 years actually, which is shocking to me. For the past 11 years I have been running an agency called Brightworks that I founded. It has been a pretty wild ride.
We now have a team that is about 80 people strong, and in the last 12 months we've delivered more than 500 projects for clients in Canada, the US, and other exotic locales. Over the years we've evolved to be a full service agency, working on everything from branding, to tradeshow booths to virtual reality. It keeps us on our toes, that's for sure, and we seem to be ok at it as we've won more than 75 awards. Mom is proud.
I have done some pretty cool things in my career and have met great people both through the agency, but also sitting on boards and committees at interesting places like the Canadian Marketing Association and the Art Gallery of Ontario. On the cool list, I am very exited to be a judge for Startupfest, and look forward to meeting everyone in Montreal.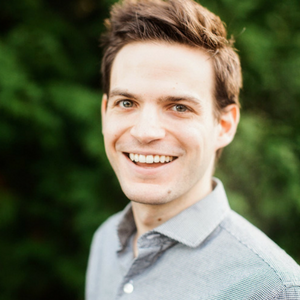 Andrew Harrison
Andrew's main gig is building teams and giving them the tools & latitude they need to create software that users love. He started his career in investment banking at Bank of America Merrill Lynch in NYC before joining Solera, a provider of software and services for auto, home and digital identity management in 80 countries, in 2009. Andrew has completed over 10 acquisitions with total deal value exceeding $10B and is a firm believer that a team's curiosity, resolve and aptitude outweighs any idea or product suite. Andrew has built businesses greenfield as well as rebuilt stagnant legacy entities into growth platforms. His peers label him an intrapreneur, and he's experienced firsthand the challenges of igniting disruptive innovation in a large organization. Outside of work, he's both a formal and informal adviser to several startups ranging from seed to Series C stage. Andrew has lived in New York City, St. Louis, San Diego, Sydney, Melbourne, Portland and Toronto. Andrew is new to Canada as of three months ago & is excited to connect with the local community!
Michael Hollinger
S Electrical Engineering – Rensselaer Polytechnic Institute 1988; MCI Telecommunications Corp., 1988-1991; H.W. Hollinger (Canada) Inc. Insurance Brokers, President, 1991 – Present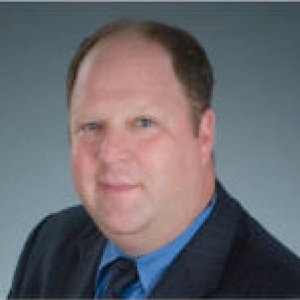 Gary Pudles
Gary A. Pudles is a "serial entrepreneur" who focuses on helping organizations execute better and become more profitable all while having fun. He is the Founder and CEO of AnswerNet, and the co-founder of TextGen, SA Billing, Splendtastic, and Subout. He is a winner of the SmartCEO Best-Run Companies award and the prestigious "Ernst and Young Entrepreneur of the Year" for business service providers and has led AnswerNet to the 21st spot on the Inc. 500. He also teaches Entrepreneurship at the University Of Pennsylvania's Wharton School Of Business and is a regular participant in Startup Camp and the Intl' Startup Festival. Pudles' philosophy is that every project he is involved in must be with the intent of helping companies run their businesses more efficiently and profitably. However, it must be according to their unique style – not by forcing them into a predetermined template, but by replicating proven processes and adding that custom twist unique to their needs.